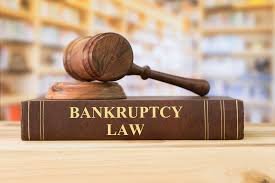 "Bankruptcy represents a longstanding commitment in this country to helping people get a fresh start." Tim Johnson.
At Abuzeid Law, we understand the misplaced stigma that surrounds bankruptcy. However, if you are burdened by debt, tired of dealing with debt collectors and would prefer to save your hard-earned money, bankruptcy may be the right option for you. Bankruptcy has allowed millions of Americans to achieve financial freedom and a brighter future.  We represent individuals and businesses in filing Chapter 7 or 13 bankruptcy petitions and have helped hundreds of consumers, homeowners, and other individuals file for bankruptcy and get their fresh start.
Contact us as soon as possible to schedule your free 30-minute consultation to discuss whether bankruptcy is the best option for you and determine if you qualify for a Chapter 7 or 13 bankruptcy.