Civil Litigation & Trial Advocacy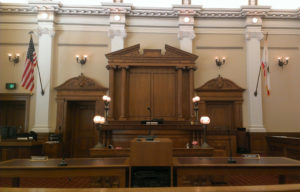 Sun Tzu wrote: "The victorious strategist only seeks battle after the victory has been won, whereas he who is destined to defeat first fights and afterwards looks for victory."
At Abuzeid Law, we believe that the art of civil litigation and trial advocacy practice is to know when to fight and when not to fight.
Whether you retain us to represent you in a contract dispute, a probate dispute, a family law dispute, or any other type of civil dispute, you should know that we do not rush into the fight without first having a comprehensive understanding of the dispute and that we only proceed after we have formulated and developed a comprehensive strategy that is designed to promote and achieve your litigation objectives at the least financial cost to you that is possible.
Contact us as soon as possible to schedule your free 30-minute consultation so that we can discuss the civil dispute that prompted you to open this page.